Sealy Response Essentials
Sealy Response Essentials
Essentials go beyond basic, our innerspring mattress delivers the quality, support and comfort you expect from Sealy at an affordable price.
A Look Inside Great Sleep
5 layers of quality & comfort you'll feel all night long.

MOISTURE PROTECT™
Cover fabric designed to draw moisture away from your body during the night, helping to keep you more comfortable.

SEALYSUPPORT™ FOAM
High quality firmer foam for a more supportive feel.

SEALY COMFORTSENSE™ FOAM
The latest innovation in gel memory foam, designed to respond to your body's unique shape for a more comfortable night's sleep.

DURAFLEX™ COIL EDGE SYSTEM
High-density, flexible coil border surronding the mattress for better edge support, more usable sleeping surface and improved durability.

RESPONSE PRO™ HD ZONED COIL SYSTEM
Barrel-shape coils ensure you get the right support, where you need it. Encased to allow each coil to move independently, for more targeted support and reduced motion transfer.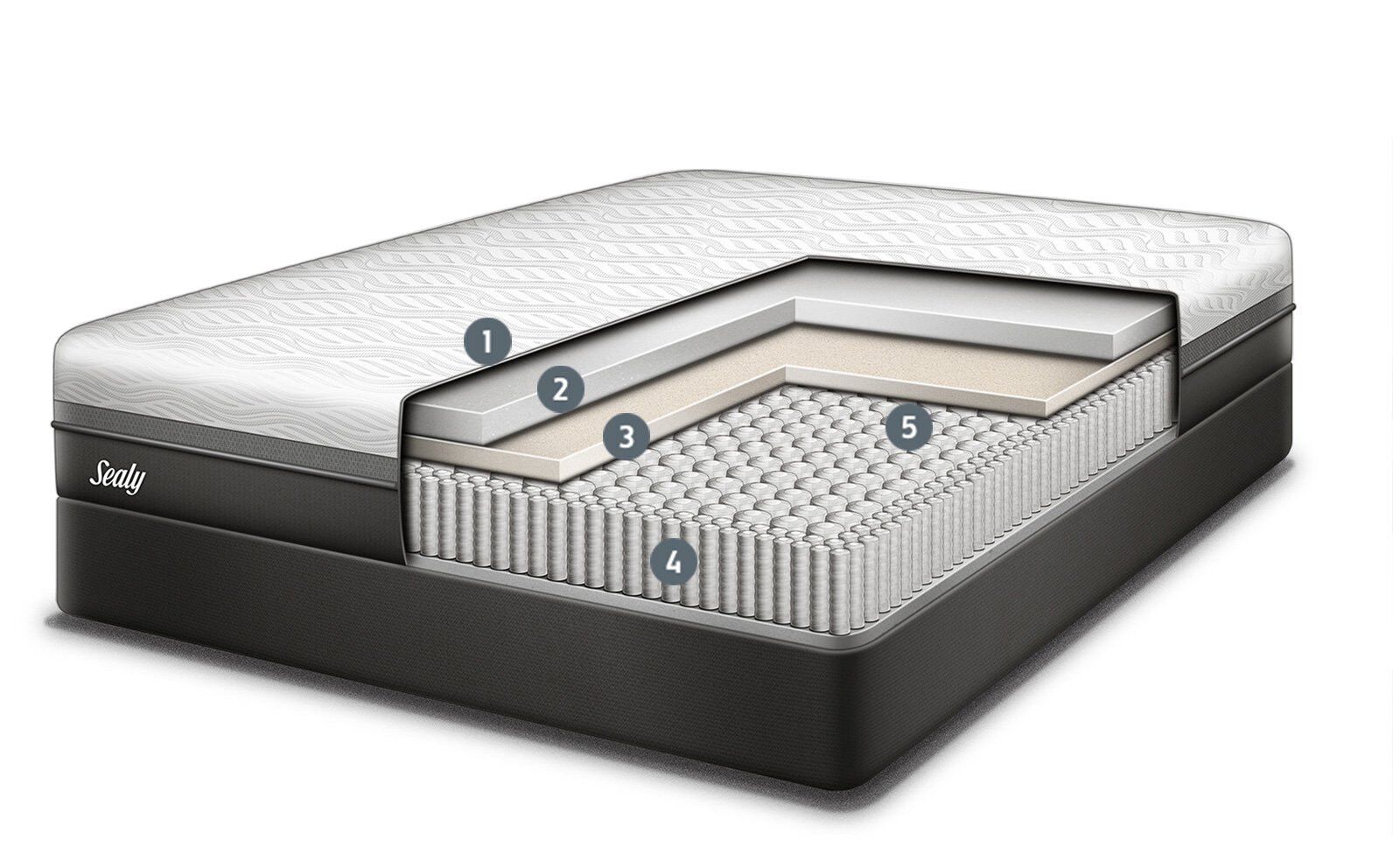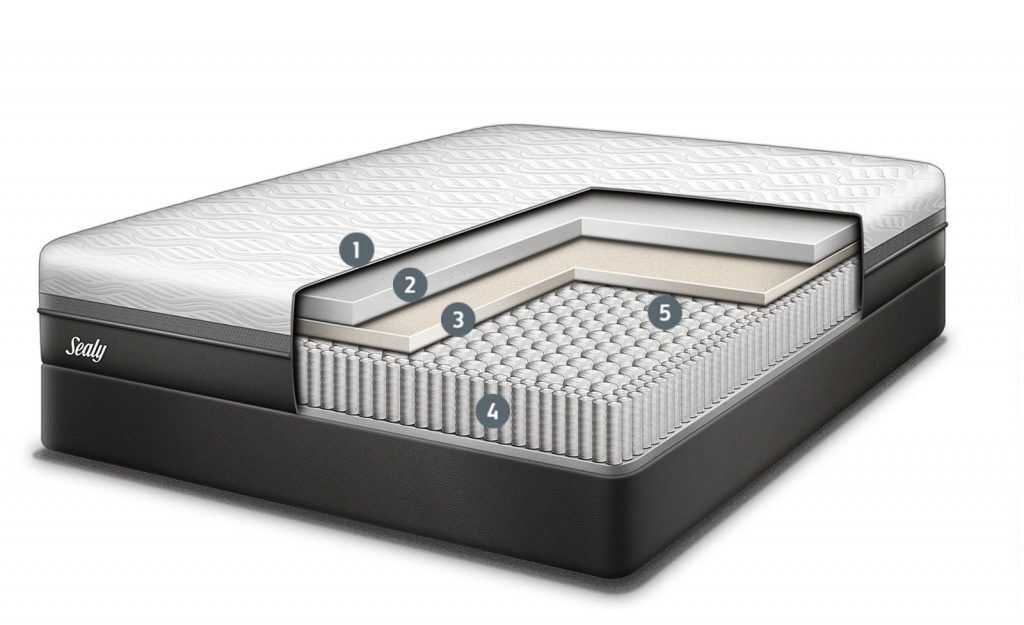 Now you can enjoy restful nights and healthy days with Sleep King mattresses!
We craft Sealy Essentials carefully to meet your expectations. Sleep King built mattresses that you can easily fit into your budget without compromising on the quality of materials. The efficient workers of Sleep King craft mattresses to make mattresses plush and supportive at the same time.
FLEECY SOFT - SEALY ESSENTIALS
Sleep King ensures you get a great night's sleep!
Sleep King offers different mattresses according to its customer's preferences. The mattresses under Sealy Response Essentials come in a wide range of comfort and softness. The layers of foam for the Sealy Essentials mattress are basic and durable. You can get proper support and exceptional comfort by choosing Sealy Essentials. Sealy Essentials are best for those who do not like noises and are suitable for every sleep position.
Sealy Response Essentials have a stretch knit cover with cooling fibers to protect your mattress. It lasts for at least 8 to 10 years and comes with a subtle scent. It also ensures that you sleep with minimal tossing and turning. You can go through our website and opt for the best mattresses. Sleep King delivers the best quality Sealy Essentials and incorporates eco-friendly materials in its construction. We also offer the best quiet mattresses for couples. Or if someone is ill, even then, you can opt for it.
SEALY ESSENTIALS MATTRESS
Sealy essentials mattress resists sag and provides comfort!
A Sealy Essentials mattress offers quality support, durability, and comfort. It allows the muscles to relax and provides the proper posture support. To extend its durability and for renewal in comfort, one must rotate the mattress and keep it in good condition. We also suggest you buy the best mattress you can afford. Sleep King believes one must not hesitate to invest in a good mattress, and if it is Sealy Essential, one should immediately place his order. We design the structure so that it responds to the kinetic energy and helps in dispersing vibrations.
SEALY RESPONSE ESSENTIALS
Sealy Response Essentials consist of the following features in mattresses:
The moisture-protected layer of Sealy Response Essentials absorbs the moisture from your body during the night. We believe moisture shortens the life of your mattress, so to enhance its life span, the layers of the Sealy mattress keep your mattress clean and dry.
Sealy ComfortsenseTM Foam
Sealy ComfortsenseTM Foam is the latest innovation in gel memory foam. It is ideal for all sleeping positions, and it is sag-free. Sleep King has designed it to provide exceptional comfort and responds to the body's shape.
ResponseProTM Coil System
It is a traditional inner-spring coil system mattress that responds to every movement of your body. ResponseProTM Coil System is a durable Sealy Essentials feature that reduces motion transfer.
DuraFlexTM Coil Edge System
The DuraFlexTM Coil Edge System of Sealy Essentials provides better support to the mattress.
SealySupport
TM
Foam
Those who want to opt for a soft and firm mattress from Sealy Essentials can opt for it. It uses a high-quality firmer foam to deliver custom body-hugging support for its customers.